SOCIAL MEDIA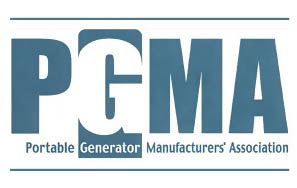 PGMA is a trade association that promotes safety and performance standards for its industry's products. One of its signature initiatives is the Take it Outside™ campaign, which educates consumers on the safe use of portable generators.
THE CHALLENGE:
Portable generators are a valuable tool in emergencies and other situations; however, they are potentially deadly because they give off carbon monoxide fumes. It is vital they be operated outdoors—in open air, away from buildings, doors, and windows. PGMA sought its first-ever social media program to share the Take it Outside campaign, which educates on proper portable generator usage with the goal of saving lives.
CB SOLUTION:
Most accidents involving portable generators occur during major storms, such as hurricanes, when people can lose power for prolonged periods of time. For that reason, Cunningham Baron developed a proprietary technique to track major power outages across the United States in real time and then geo-target those affected areas on Facebook as storms were happening. We adjusted demographic filters to target a male audience, as they are more likely to be the ones operating portable generators.
THE RESULT: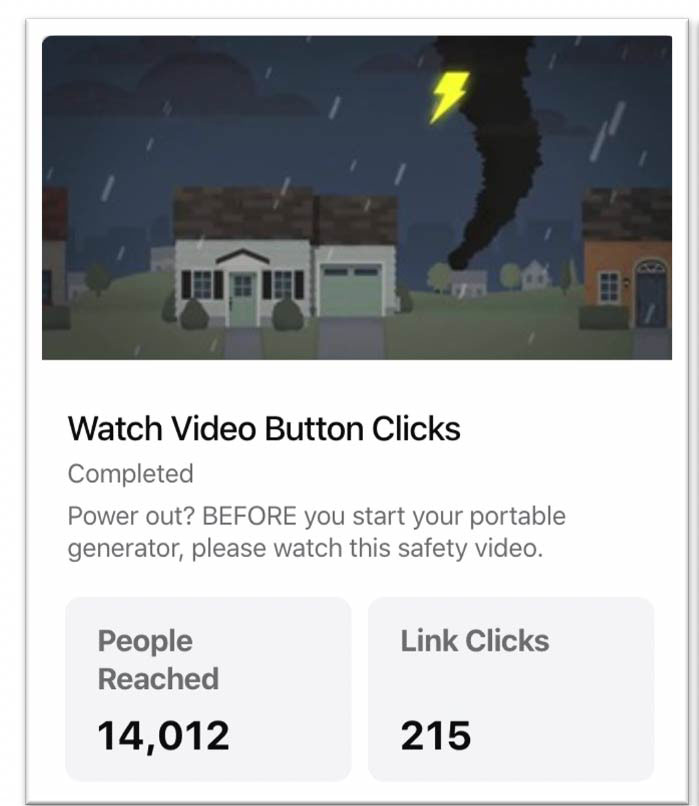 This snapshot shows that a two-day campaign reached 14,012 people, with 215 of them clicking on the video. The budget was a scant $100.
In a year's time, PGMA's Facebook following grew by 3,664 followers.
Total audience reach for the Take It Outside video promotion was 70,967, with total link clicks for the video at 699.
ONE YEAR:

TOTAL AUDIENCE REACH

70,967
TOTAL LINK CLICKS

699